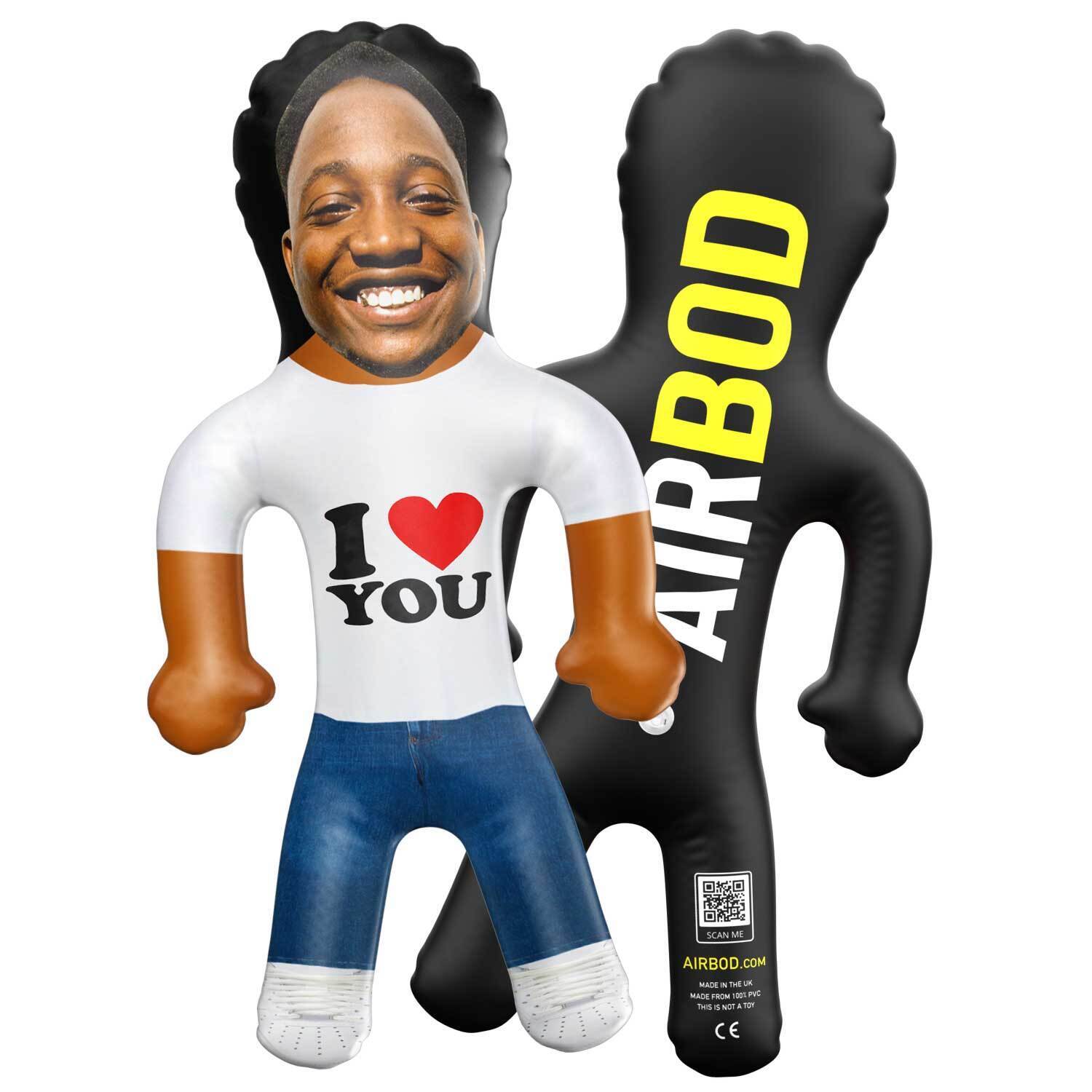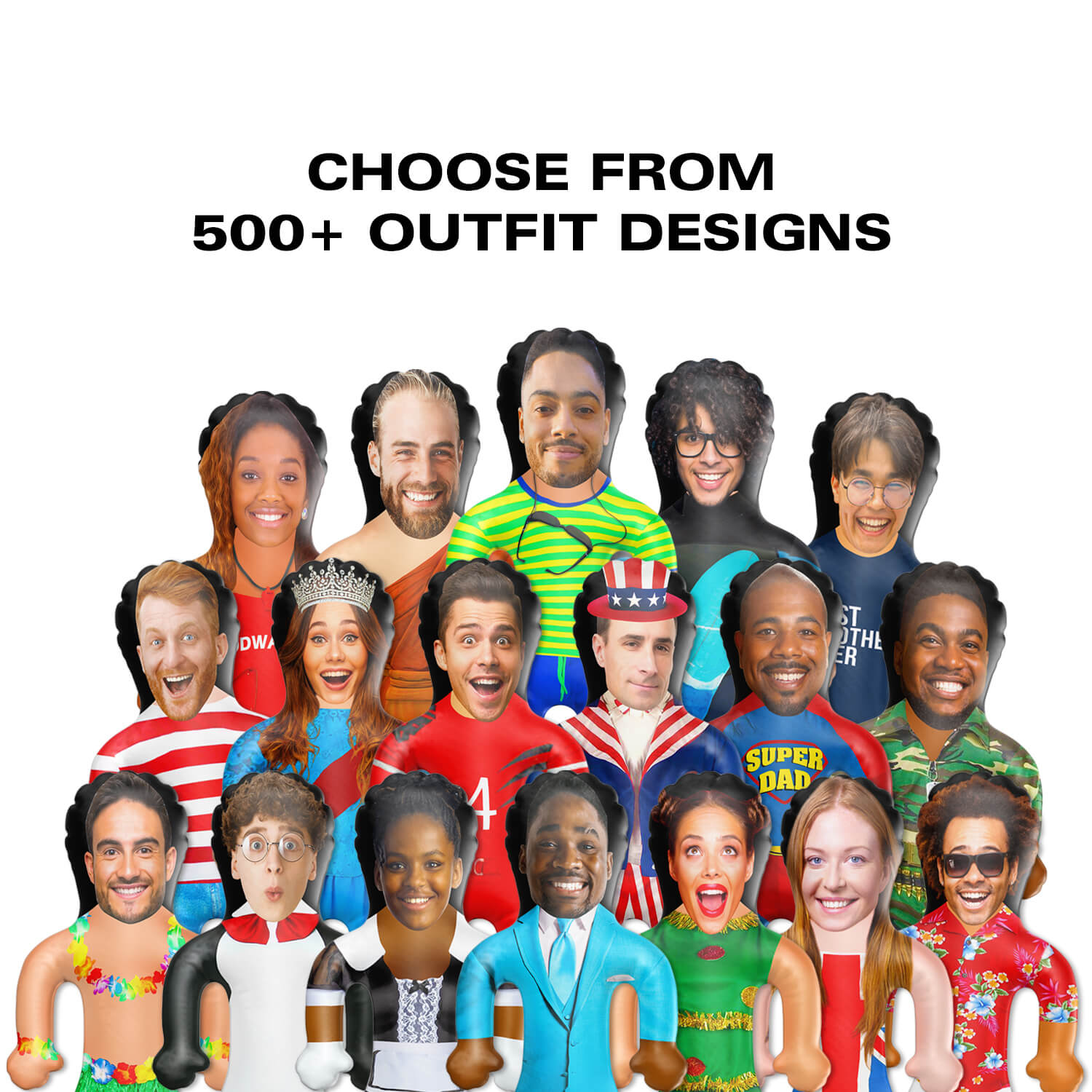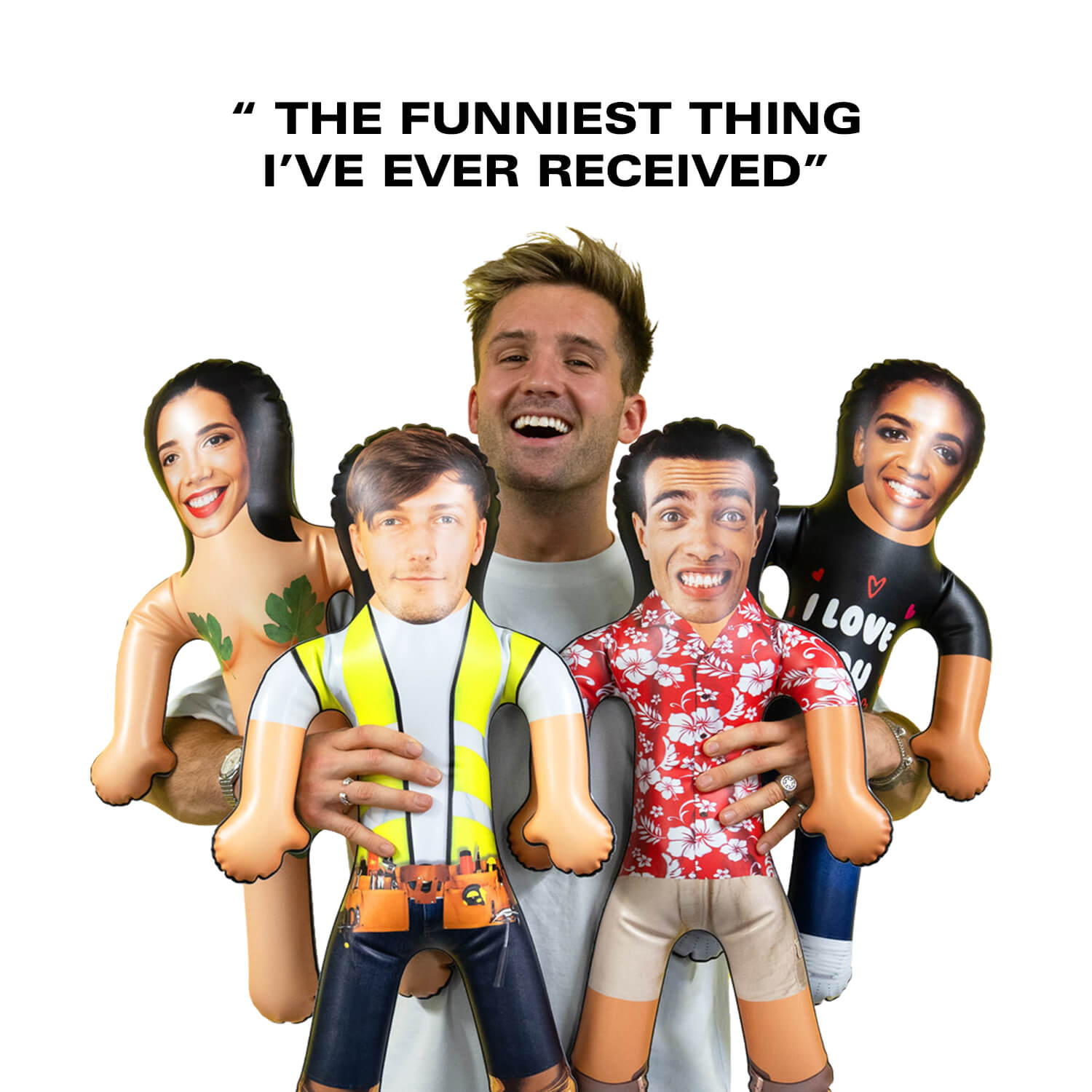 I Heart You
Create your own Inflatable
Blow up and deflate in seconds
Upload your Photo
Guaranteed to make you laugh
The perfect gift for every occasion
27" tall when inflated

Create Now
🚀 2 day rush shipping available
🌎 Worldwide Shipping
I Heart You Inflatable Doll
Wondering what to buy for that special someone?
Well, look no further than our I Heart You Custom inflatable doll.
When words simply aren't enough, gift them a blow up doll that's guaranteed to make you both laugh. 
All you need to do is upload your photo and we'll automatically cut out your face to create a lovable mini me.
Our inflatable doll is the perfect present for Valentine's Day, an Anniversary or just to let the recipient know how much they mean to you.
So, don't sleep on it... simply create yours in a few easy steps. 
Each inflatable doll measures approximately 70cm tall x 25cm wide.
Please remember to upload a high-quality photo for the best possible print.
Create your own Air Bod in minutes

1. Choose Design
Browse from our range of 1000+ outfit designs. We have something for everyone and every occasion

2. Upload Photo
Snap a selfie or choose your favourite photo to upload.

3. We'll Print & Deliver
Our team will print and bring your Air Bod to life. Once it's ready we'll ship straight to your door - laughs and happiness guaranteed!
Air Bod is the World's Custom Inflatable
- Measuring 70cm/27" tall when inflated
- Designed by you and made to order
- Deflate/Inflate within seconds


Here are the estimated times you can expect to receive your order once placed. 


United Kingdom 
Standard: 5 working days
Express: 3 working days
Next Day (order by 9am): 1 working day

USA
Economy: 12-14 business days
Tracked: 10 business days
Express: 5 business days
2 day rush: 3 business days

Europe
Standard: 10 working days
Express: 5 working days

Australia & Rest of World
Standard: 14 working days
Express: 7 working days
Photo Upload Guide

To ensure the best quality Air Bod:


1. Don't upload blurry or pixelated photos
2. Make sure the face isn't cut off i.e the full face is showing
3. Don't use photos really dark or far away
Note: We'll match the body colour with the skin tone of the photo
We offer the following discounts for large orders

10+ Air Bods = 10% off
20+ Air Bods = 20% off
50+ Air Bods = 30% off
100+ Air Bods = 35% off
200+ Air Bods = 40% off
300+ Air Bods = 45% off
500+ Air Bods = 50% off

We also offer a custom design service for any individual, brand or business looking to create their own Air Bod design. You can find more wholesale information here

Tag us @airbod on social
Share your Air Bod